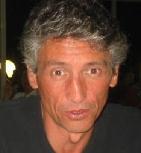 ALFONSO MEDINA, Ph.D., MCC
WHY I LOVE TO BE A MASTER SUN COACH EDUCATOR
Because it fulfills my mission of contributing to create a network of people through out the planet which are committed to help people in their personal and professional transformation towards a better World and a better life.
EDUCATIONAL BACKGROUND
Ph. D. In Psychology UNED, MADRID, 1987
Master Certified Coach (MCC) International Coaching Federation (ICF). Certified Success Coach and Master SUN Coach Educator, Success Unlimited Network, L.L.C. ® Master Practitioner in NLP (Society of Neuro-Linguistic Programming ®).
COACHING AND EDUCATING/TRAINING EXPERIENCE
Lecturer in different national and International universities like Universitè de Paris, Orsay, CNRS París, Saint Louis University, Madrid, Universidad Complutense de Madrid.
Tutor-Professor in Basic Psychology for UNED (Madrid) (1983-2011)
SUN Coach EDUCATOR/Trainer since 2007; Master SUN Coach Educator, 2014
Coach Trainer and Mentor for Escuela Superior de Coaching, Spain (2009-11) together with Timothy Gallwey, Sir John Whitmore, Graham Alexander and other MCCs.
Mentor Coach for Instituto Europeo de Coaching (2012-2013) -applying for ACTP
Coach and Assistant coach in Spanish soccer teams in different categories up to 3rd National Division (1985-1996).
VOLUNTEER
Volunteer Coach and Mentor for Women Leadership Programs in ESADE Business School (Pro-bono) 2008- date
COACHING IN LEADERSHIP ROLES
First one to bring Success Unlimited Network( SUN) coaching to Spain
First SUN member to participate in ICF-España Committee of Ethics, 2009
Leader for the Coordinators Team in SUN Legacy Retreat in Spain 2009.
Member of the Communications Committee for the European ICF Conference in Madrid, 2011
Member and Workgroup co-leader in Credentialing and Accreditation Committee, ICF Global
President of Nomination Committee ICF-España, 2011-2012
Co-founder and current member of the COACHING COMPETENCES COMMITTEE, ICF-España (2013-2015)
First one to bring SUN Coach training into Latin América with students from more than 12 different countries
Contact info: Email  Tlf. 637277323 y 918597905
More info  alfonso@chipositivo.com    www.chipositivo.com    Tlf. +34 637277323 
Estamos orgullosos de nuestros coaches certificados y con credenciales. En todas las comunicaciones y comportamientos, puede esperar que los capacitadores de SUN se comprometan y se adhieran a los estándares éticos de coaching de la Federación Internacional de Coaching (ICF) y a los estándares éticos de capacitación de coaches de la Asociación de Organizaciones de Formación de Coaches (ACTO).
Descubra más sobre los Entrenadores de SUN en Roles de Liderazgo en Coaching que proporcionan liderazgo para la evolución de la profesión de coaching.
Nuestros Entrenadores, Maestros Entrenadores de Coaches, Entrenadores de Coaches y Entrenadores de Coaches Asociados (ACT) ofrecen programas de capacitación de coaches personalizados de máxima calidad, certificaciones de coaching acreditadas, formación continua, tutoría de coaches y coaching. Cada uno,de su manera, proporciona liderazgo para la evolución de la profesión del coaching.
Todos los Entrenadores de SUN tienen al menos una credencial PCC (Professional Certified Coach) y casi todos tienen una MCC (Master Certified Coach), credenciales reconocidas internacionalmente. Todos los Maestros Entrenadores de Coaches SUN tienen un MCC.
Ofrecemos formación en 5 idiomas en 5 continentes y ofrecemos opciones de formación en persona, por teléfono y a distancia.
Filosofía
Capacitar, orientar y evaluar formalmente a los estudiantes utilizando un enfoque de coaching.
Mantener un negocio de coaching activo.
Tener un fuerte compromiso con la auto-mejora continua y la evolución de la profesión de coaching.
Respetar la ética y las normas de la profesión (véase más abajo el Código de Ética del Entrenador de la ACTO).
Apreciar la retroalimentación y proporcionar mecanismos de evaluación para fines de valoración.
Valorar el servicio.
Formar desde una perspectiva holística, haciendo coaching desde y para la esencia, con conciencia espiritual.
Misión: SUN es una red global de coaches que inspiran, realizan coaching, mentoring y forman a personas para que aprendan  a producir resultados significativos de forma consistente   en todas las áreas de la vida, al mismo tiempo que mantienen e incrementan su bienestar.
Visión: Como resultado de nuestro servicio, más personas tendrán claro de dónde parten y a dónde quieren llegar, y dominarán las técnicas que consistentemente les apoyarán para seguir los pasos hacia sus sueños y metas, con creciente realización y satisfacción. Tocamos almas en el espacio sagrado aceptando milagros y la perfección de Espíritu.

El sol es nuestra metáfora porque nuestro trabajo implica hacer nacer, potenciar, y compartir luz y claridad en los clientes, alumnos y nosotros mismos.