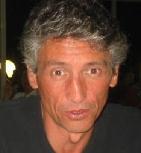 ALFONSO MEDINA, Ph.D., MCC
WHY I LOVE TO BE A MASTER SUN COACH EDUCATOR
Because it fulfills my mission of contributing to create a network of people through out the planet which are committed to help people in their personal and professional transformation towards a better World and a better life.
EDUCATIONAL BACKGROUND
Ph. D. In Psychology UNED, MADRID, 1987
Master Certified Coach (MCC) International Coaching Federation (ICF). Certified Success Coach and Master SUN Coach Educator, Success Unlimited Network, L.L.C. ® Master Practitioner in NLP (Society of Neuro-Linguistic Programming ®).
COACHING AND EDUCATING/TRAINING EXPERIENCE
Lecturer in different national and International universities like Universitè de Paris, Orsay, CNRS París, Saint Louis University, Madrid, Universidad Complutense de Madrid.
Tutor-Professor in Basic Psychology for UNED (Madrid) (1983-2011)
SUN Coach EDUCATOR/Trainer since 2007; Master SUN Coach Educator, 2014
Coach Trainer and Mentor for Escuela Superior de Coaching, Spain (2009-11) together with Timothy Gallwey, Sir John Whitmore, Graham Alexander and other MCCs.
Mentor Coach for Instituto Europeo de Coaching (2012-2013) -applying for ACTP
Coach and Assistant coach in Spanish soccer teams in different categories up to 3rd National Division (1985-1996).
Volunteer
Volunteer Coach and Mentor for Women Leadership Programs in ESADE Business School (Pro-bono) 2008- date
Contact info: Email  Tlf. 637277323 y 918597905
More info  alfonso@chipositivo.com    www.chipositivo.com    Tlf. +34 637277323