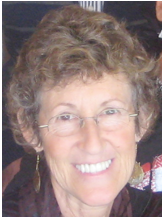 Teri-E Belf, MA, CAGS
the world's first MCC (Master Certified Coach)
SUN Founder and Executive Director
Why I love being a SUN Coach Educator/Trainer/Mentor
It fulfills my purpose to create learning environments (packed with creativity, challenge, discovery, spaciousness and fun) wherein students connect with their inner wisdom and essence and weave in the knowledge, competencies of coaching. I prefer to train participants who have a spiritual awareness because in my experience, the magnitude of the service provided is greatly amplified. For me, coach education gets at the essence of what is important. My favorite part is guiding someone to learn life purpose and we use that in instruction as a foundation or context for all choices. I also love marketing and educating coaches to be successful.
Personal – My life purpose is to inspire and guide us to take steps towards our dreams by inspiring authentic service to the sacred. I do this with passion and contagious, sparkling enthusiasm. I am so happy when people, in any part of my life, find, amplify, love and share their inner light. I studied and experienced different spiritual philosophies and they all contributed to my worldview that we are ONE connected through unique forms of spiritual expression.
Educational Background
BA in Psychology from Oberlin College, 1967
MA in Educational Research from U. of Pittsburgh, 1970
CAGS (60 credits past the Masters) in Educational Evaluation and Learning
MCC from ICF, 1998 and committed to continual learning
Coaching and Training Experience
Training and Development, Professional Speaking, and Workshop Facilitator since 1974
Coaching since 1987
Training and educating coaches since 1991
Developed and conducted 17 different management training programs – prior to coaching
Adjunct Faculty, teaching coaching graduate programs in 7 colleges and universities
Ambassador for the Profession
     •       Writing, speaking, presentations, keynotes, media appearances and facilitating retreats for women enable me to share my passion for coaching in various ways. Books: Coaching with Spirit (English and Español), Simply Live it UP, and Facilitating Life Purpose Manual for Coaches (translated in 5 languages and more on the way), many coaching resources, interactive coaching learning aids, even a Wisdom deck, 40 coaching eBooks on Amazon and 20+ YouTubes, search: Teri-E Belf AND  I JUST published on Amazon     Coaching Demystified: boost your expertise,  https://www.amazon.com/dp/B08SGVLSKN   
It is an 87 pp self-paced tutorial using personal and business real-life client situations with 260 coach responses, some competent and some incompetent. Your mission is to discover which represent competent coaching. Have fun learning!
Leadership Roles
ICF Circle of Distinction Award, 2018
Global Coaching Leadership Award, 2013
Member, Ethics Committees, ICF and ACTO, on Global Ethics CoP
Editorial Board, CHOICE, the magazine of professional coaches
Founder, Owner and Director of the accredited world-wide Success Unlimited Network, LLC® Coach Education, Training and Certification Program
Created the world's 1st International Coaching Symposium, Sharing Visions, Resources, and Approaches to the Art and Science of Coaching, 1996
Created and chaired the 1st ICF Credential, Accreditation and Continuing Education Committee to launch coaching as a profession, 1998
Board member, Personal and Professional Coaches Association (PPCA)
Founding Member of Association of Coach Training Organizations (ACTO), 2000
Contact:   Email     belfcoach@gmail.com